Black Friday is finally here and Soyuz Microphones is offering up some fantastic ways to save. From now through November 28th, 2022, you'll save 10% on our 017 Series, 013 Series, and 023 Bomblet microphones, and The Launcher inline microphone preamp.
How do you bring our mics or The Launcher home for less during Black Friday? Check to see if your local Soyuz retailer is participating in our promo and make your purchase through them. If you need help finding a participating retailer, contact us!
Let's take a closer look at what's on sale this Black Friday!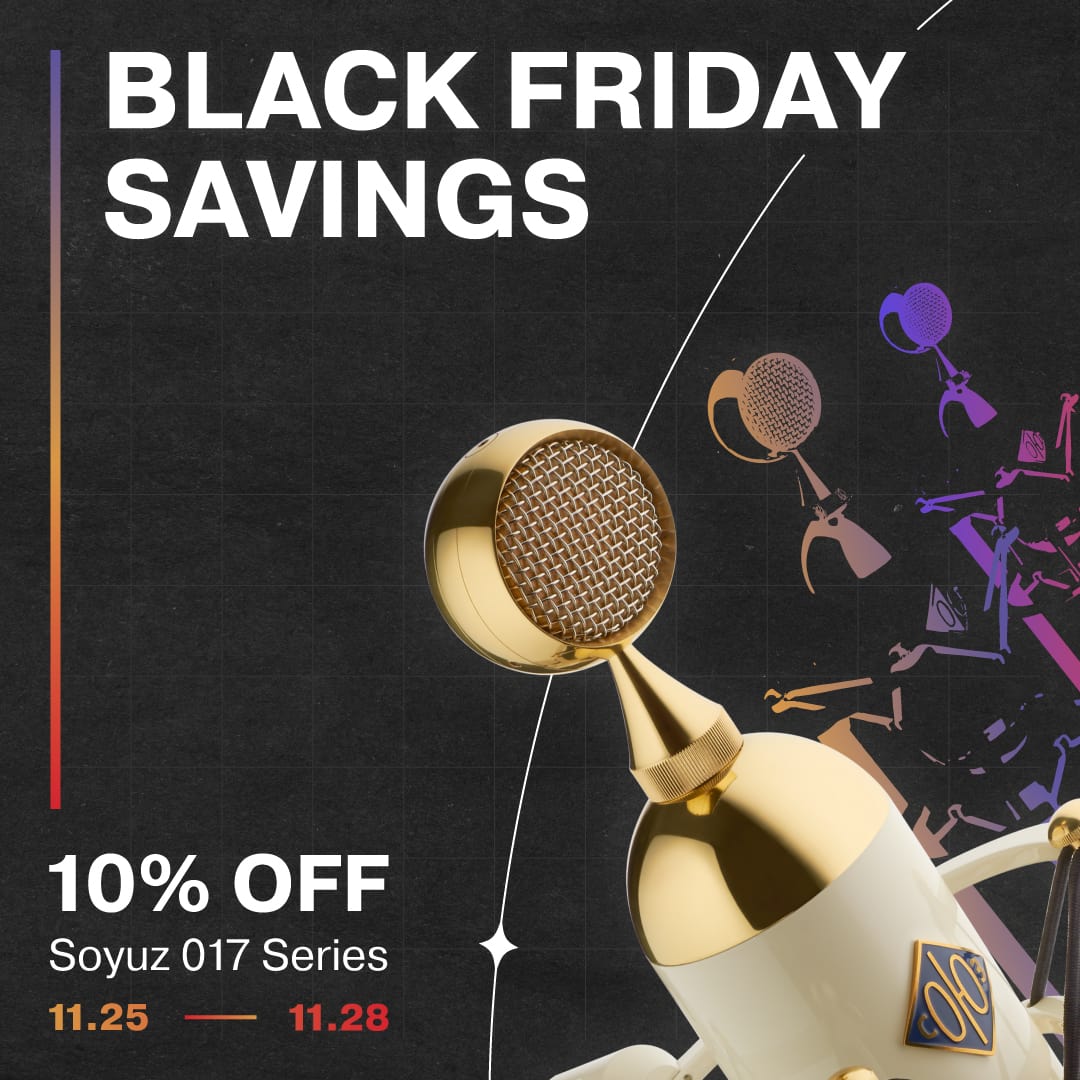 10% Off Soyuz 017 Series Microphones
The 017 TUBE and 017 FET large diaphragm condenser microphones represent the modern embodiment of the big, classic sound so highly prized in vintage mics. Like the finest musical instruments, all Soyuz microphones are completely handmade, and feature hand-machined and tensioned capsules. The 017 enables every detail to be captured with stunning depth, warmth and silky transparency, especially in the upper frequencies. These sonic characteristics allow the mic to complement the subtle nuances of vocals and strings while also accurately capturing the most complex instruments.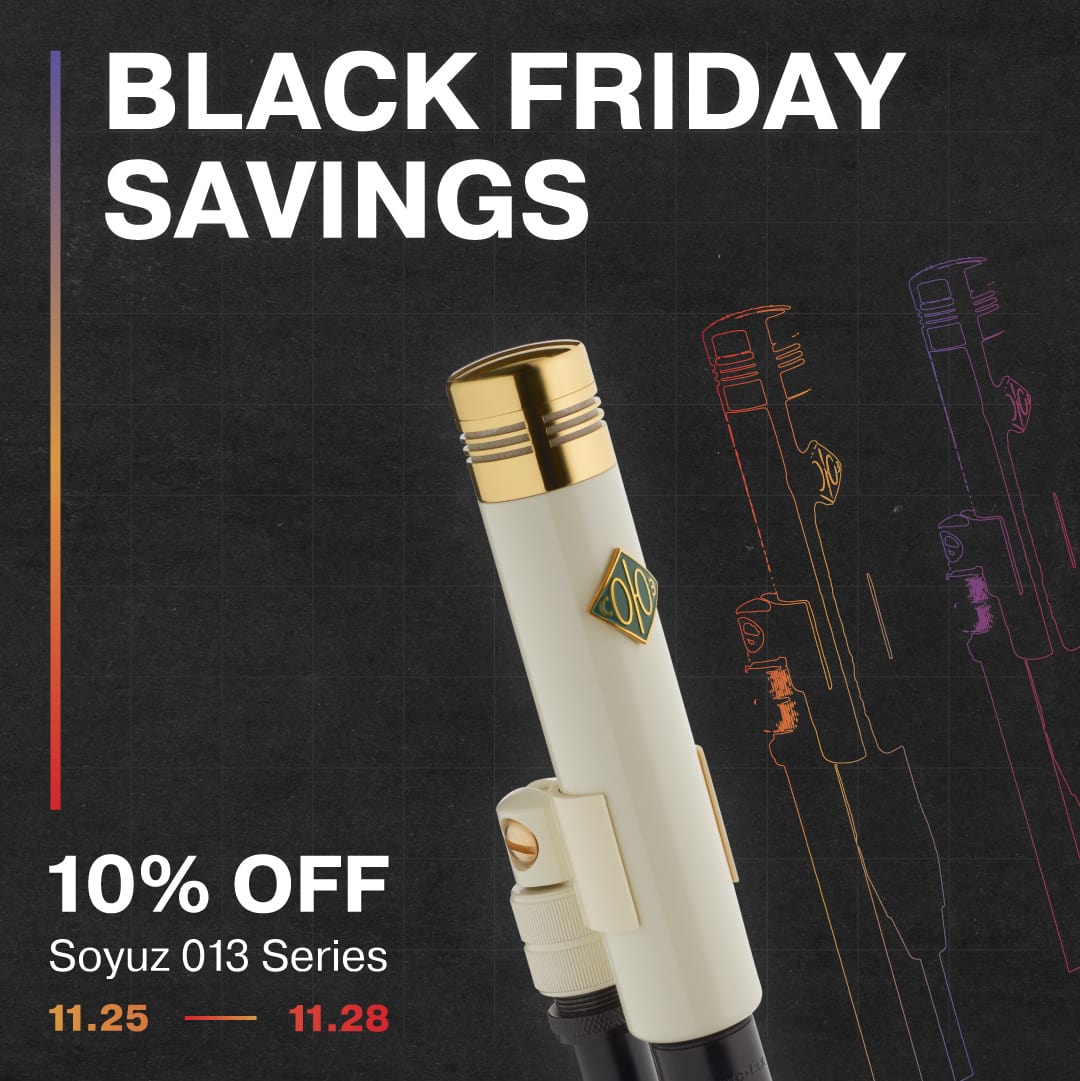 10% Off Soyuz 013 Series Microphones
The 013 TUBE and 013 FET small diaphragm condenser microphones meld audio precision and transformer color into a combination of unparalleled musicality. Best-in-class transient response and the ability to capture precise detail make them ideal as drum overheads as well as for the recording of acoustic guitar, piano, choral ensembles, strings, orchestras. These microphones are perfect for any application in which clarity is necessary and character desired.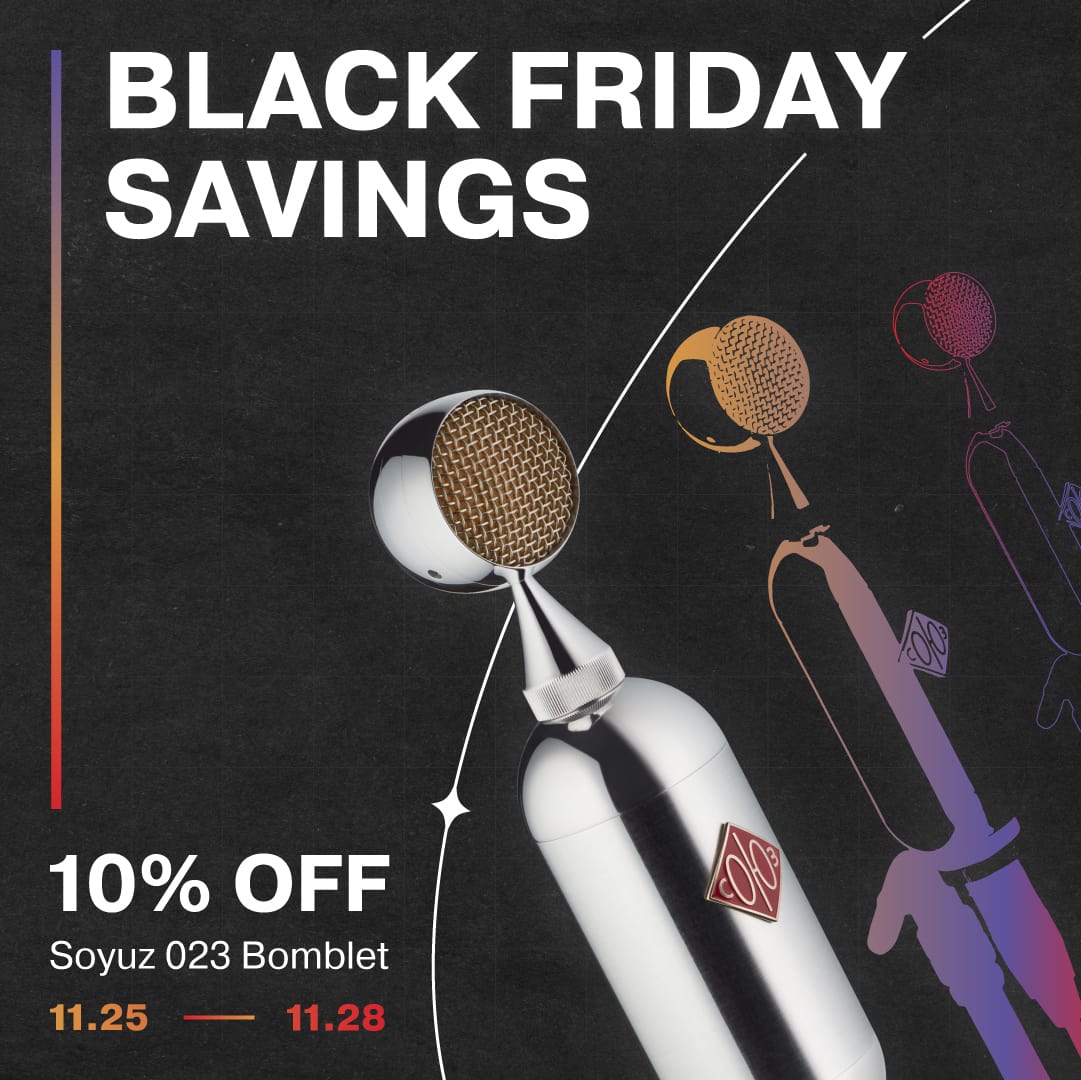 10% Off Soyuz 023 Bomblet Microphones
Featuring a distinct blend of color and clarity, the Soyuz 023 Bomblet condenser is perfect for capturing everything from drums to amplifiers. With its forgiving top-end, smooth midrange, and thick lows, The Bomblet complements the aggressive tonalities of brighter instruments – and vocals – without sacrificing transients or detail.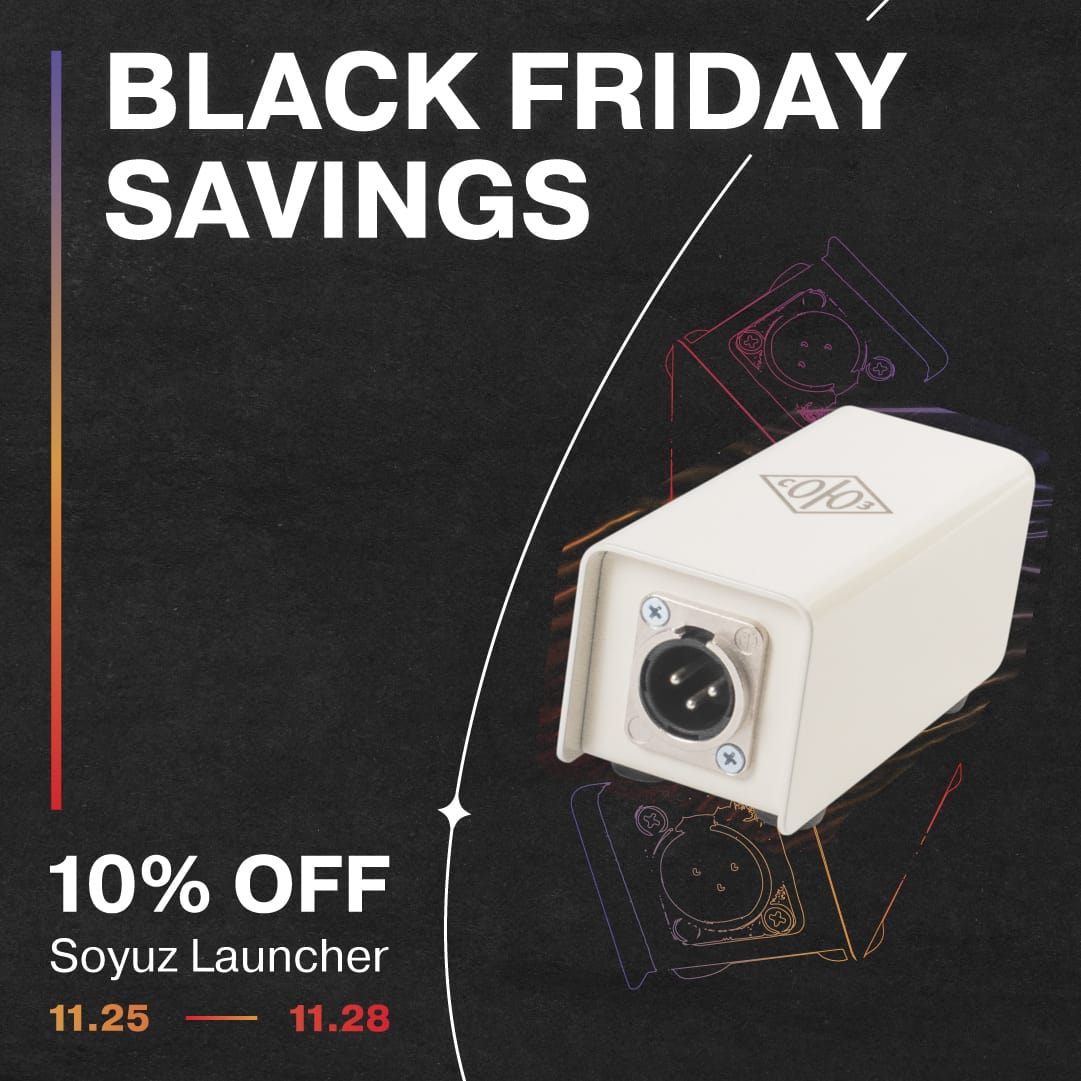 10% Off Soyuz Launcher Inline Microphone Preamp
The Launcher is not meant to be transparent and clean like other "gain boosters" on the market. Imagine taking a piece of a vintage analog console and putting it in a magic little box. It's no longer a fantasy with the Launcher.
If you've ever struggled to get "that" sound when plugging your mic into an interface without an external preamp, then struggle no more. The Launcher makes your mics sound like they're running through a vintage console– even when they're plugged into a simple interface or PA system.
Be sure to visit your local Soyuz retailer and take advantage of these deals before they are gone for good.